Imad Istiban, MD
As an Anti-Aging doctor, I love that I am able to help people live better in their skin and become more empowered in their lives.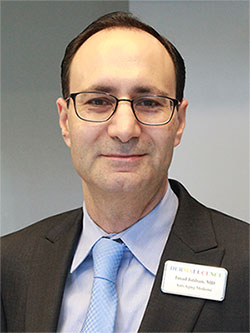 Welcome to Dermalucence, we are committed to your satisfaction.
No matter your age, gender, skin tone or ethnicity, Dermalucence can help you to achieve healthier, younger-looking skin.
I am a full time board certified Anesthesiologist, practicing in Fort Lauderdale Florida for over 20 years.
My interest in Anti-Aging medicine started at the beginning of 2016 after I saw my own transformation to best skin of my life. I fell in love helping others to achieve the same or even better.
About a year ago, I became certified in multiple cosmetic procedures and been practicing Botox, Fillers, Kybella, Sculptra and others since then.
Visit us at any of our locations and let us help you achieve the best younger you. Microcannulas (non-sharp needles) are used in most of procedures to minimize discomfort and bruising.
We have very competitive pricing and great referral and loyalty incentives.